The first I2APM International Symposium and Training Day, hosted by CMAC, took place in the Technology and Innovation Centre at the University of Strathclyde in Glasgow on 30th Nov-1st December 2016. Researchers and academics from the founding members of I2APM: RCPE, C-SOPS and CMAC participated.
The event was opened with talks from Prof Johannes Kinast (RCPE), Prof Alberto Cuitino (Rutgers), and CMAC Industrial Director Craig Johnston who gave overviews of each centre, while CMAC Centre Manager Andrea Johnston provided an I2APM update.
The other delegates each presented a short talk on their research and exhibited posters before participating in discussions and social activities with the goal of initiating new collaborations.

The second day included training sessions from each of the three centres with a focus on different aspects of continuous manufacturing, as well as further opportunities to propose research collaborations going forward. There are plans for researcher exchanges to take place between the three centres in future as a result of this event. The symposium was a wonderful opportunity to get to know international colleagues and to develop new collaborations. Many thanks to those who organised and participated, and made the event a huge success.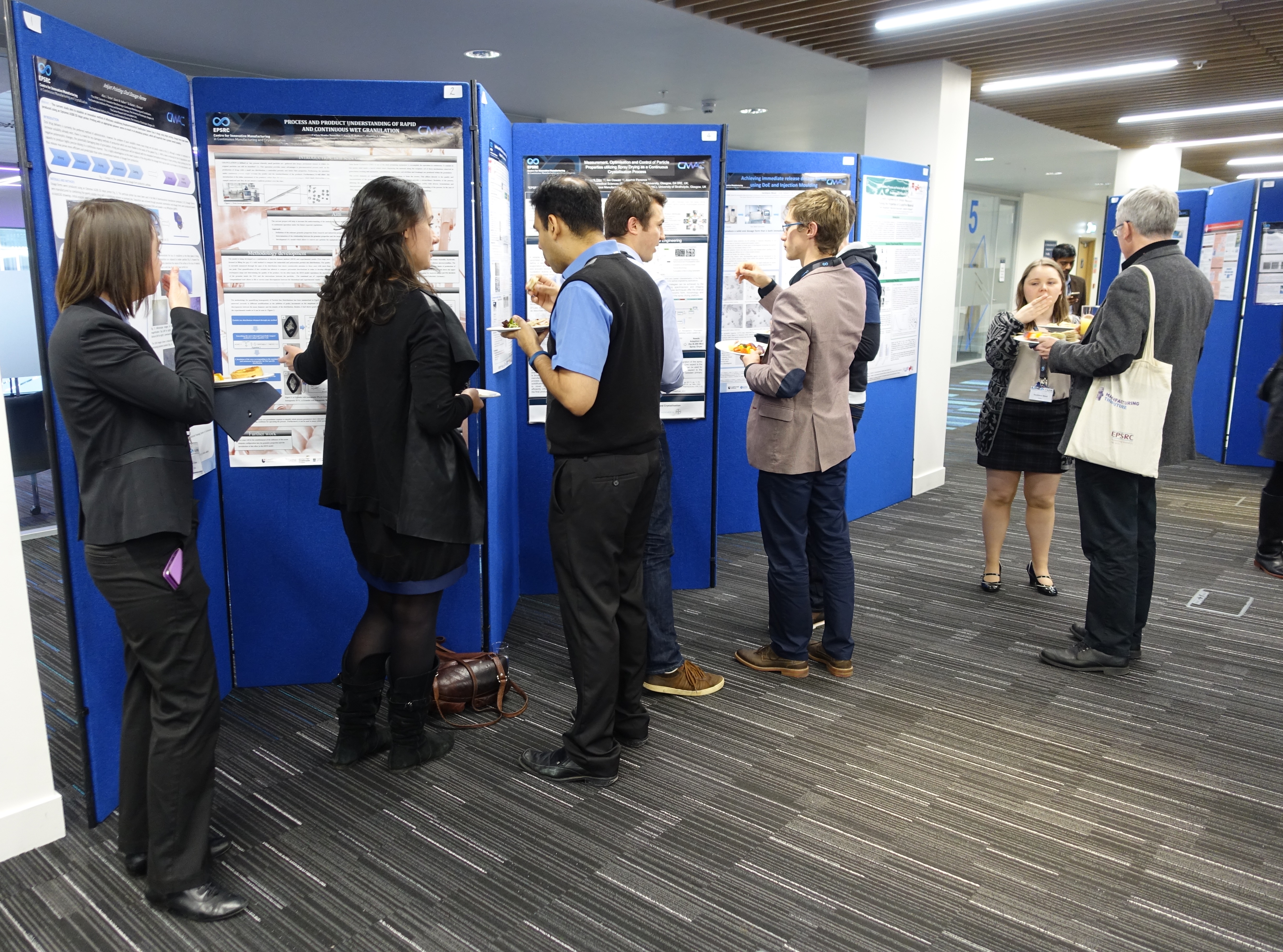 Previous Events at Our Centres


8-9th May 2017: Emerging Pharmaceutical Manufacturing Summit, Malta, hosted by C-SOPS in conjunction with I2APM


This event was attended by a diverse group of regulators, including several from the European Medicines Agency (EMA), as well as academics and technology adopters. The summit stimulated further dialogue between industry, academia and the regulators around the adoption of continuous manufacturing of pharmaceuticals.
23
rd
– 24
th
March 2017 - CMAC Open Day. Attended by CMAC delegates, Prof. Raj Dave (C-SOPS) and Massimo Bresciani (RCPE industry director)
4th-5th July 2016: RCPE Workshop - ECCPM Workshop on Process Control. Attended by:
Dr Cameron Brown, senior instrument scientist for continuous processing, CMAC
Dr Claire MacDonald, National Facility Business Development Manager, CMAC
27th – 28th June 2016: C-SOPS - USP Workshop -Developing a Technology Roadmap for Enabling Continuous Manufacturing of Pharmaceutical Products in the US. Attended by:
Craig Johnston, Industry Director, CMAC
Dr Cameron Brown, senior instrument scientist for continuous processing, CMAC
Professor Johannes Khinast , Centre Director, RCPE
Massimo Bresciani, Director of Scientific Operations, RCPE
20th- 25th June 2016 – C-SOPS Secondary Continuous Training Week, attended by CMAC researchers Alice Turner, Sarahjane Wood and Akos Borsos

24th – 25th May 2016 - CMAC hosted Professor San Kiang from C-SOPS

11th May 2016 - C-SOPS hosted a visit from Professor Alastair Florence, CMAC centre director

9th December 2015 - CMAC hosted a visit from Massimo Bresciani, Director of Scientific Operations at RCPE

23rd – 24th September 2015 - CMAC Open Day. Attended by CMAC delegates and Professor Ferando Muzzio (C-SOPS centre director) and Professor Johannes Khinast (RCPE centre director)

23rd – 24th July 2015 - CMAC hosted a visit from Professor Raj Dave and Professor Alberto Cuitino (C-SOPS)